Top 10 Benefits Of Working Out At A Plus Fitness Gym
June 13th, 2022 in
Fitness
by In House Blogger Team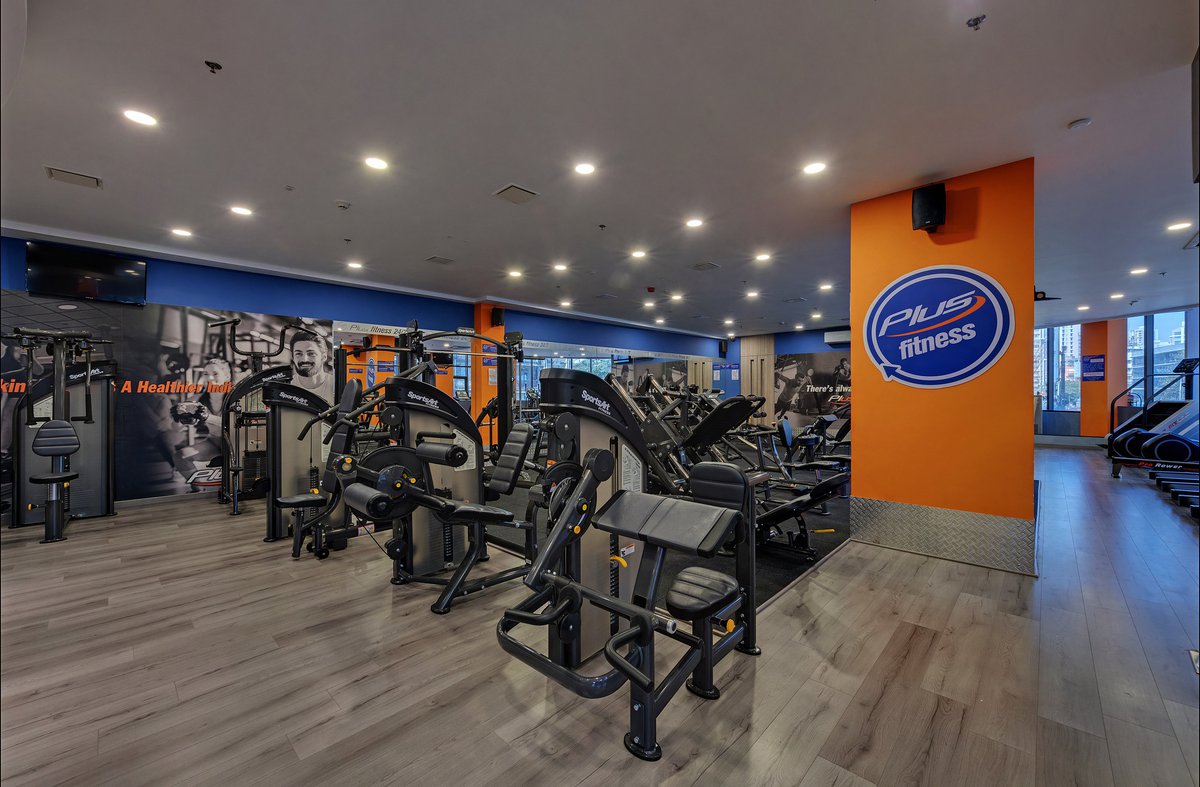 When you begin exercising for the first time, there are a lot of decisions to make. Should you plan to work out at home, in the park, or in the gym? Should you plan to work out alone, in a group, or with a personal trainer? The advantages of each type of training are unique. Which type of exercise is best for you is entirely up to you. Working out at a Plus Fitness gym, on the other hand, has a lot of advantages.
You'll receive top-notch fitness training at Plus Fitness. Plus Fitness App, "Gym Near My Location" facility, and state-of-the-art fitness equipment allow each of our members to get the most out of their workouts. It's also worth noting that our trainers are some of the best in the business.
Benefits of Working Out at a Plus Fitness Gym
There is a humongous fitness community at Plus Fitness. Everyone in our community looks out for one another and lends a hand. Together, we are "working towards a healthier India". Let's look at some benefits of working out at a Plus Fitness gym:
1. A Variety of Top-Notch Equipment
Even if you have an exercise bike at home, you'll be limited to one piece of equipment. Plus Fitness gyms have a wide variety of world-class equipment, allowing you to customise your workout to your needs. If you want to work on a specific goal, our gyms have the tools you need.
2. Asking for Help Is Never a Bad Idea.
When in doubt about an exercise or piece of equipment, please don't hesitate to ask our friendly staff and they will help you.
Organised Classes
Instead of working out on your own, Plus Fitness gyms offer an array of group exercise classes for people who want to try something new. It can be a lot of fun to work out in a group. You can participate in any and all of the classes that are offered. If you'd rather take a different class the following week, you can do that too.
3. It's a Great Place to Make Friends and Socialise.
In addition to exercising, going to Plus Fitness gym is a great way to meet new people. At the gym, many people have made new friends, and some have even met their soul mates.
4. Get the Desired Motivation.
When you train with others, you're more likely to push yourself a little bit harder. Even if you don't work out with anyone else, just being around other people in the gym can be beneficial.
5. Focus More.
You won't be distracted by household chores, kids, or other distractions while working out which will help you focus on your workout.
6. The Fact That You Are a Member Serves as a Powerful Incentive to Succeed.
Having a gym membership can be a great motivator to keep working out regularly. Also if you have a gym partner then you both can push each other to visit the gym.
7. You Can Either Work Out Alone or with a Group.
It's possible that you'd rather work out by yourself. Alternatively, do you prefer working out with a fellow runner or jogger? You can get both at Plus Fitness gym.
8. Going to the Gym Can Assist You in Making Lifestyle Adjustments.
Overall fitness improves when you work out. You'll find that it inspires you to keep up with your healthy habits even when you're not at the gym.
9. We Offer Customised Programs and Services.
Personal trainers are available at all Plus Fitness gyms. They'll be able to design a workout plan just for you, customised to suit your body and your goals.
To Sum Up
Plus Fitness has become popular in the Indian fitness industry. Fitness enthusiasts are becoming a part of the Plus Fitness family almost every day. And our gym membership and the community we've built are the driving force behind this unwavering love and support.
For Gym Membership Enquiry CLICK HERE
June 13th, 2022 in
Fitness
by In House Blogger Team
Author
The in-house blogger team at Plus Fitness India is very dedicated in their content writing & has always believed in delivering quality content to its members & audience, helping them stay connected with the brand & always keeping them up to the current market trend.
YOU MIGHT BE INTERESTED BY...
STAY INFORMED
Register for regular updates, blogs and Plus Fitness news