The Ultimate CrossFit Workout: Tips and Strategies for Success
October 26th, 2023 in
Fitness
by In House Blogger Team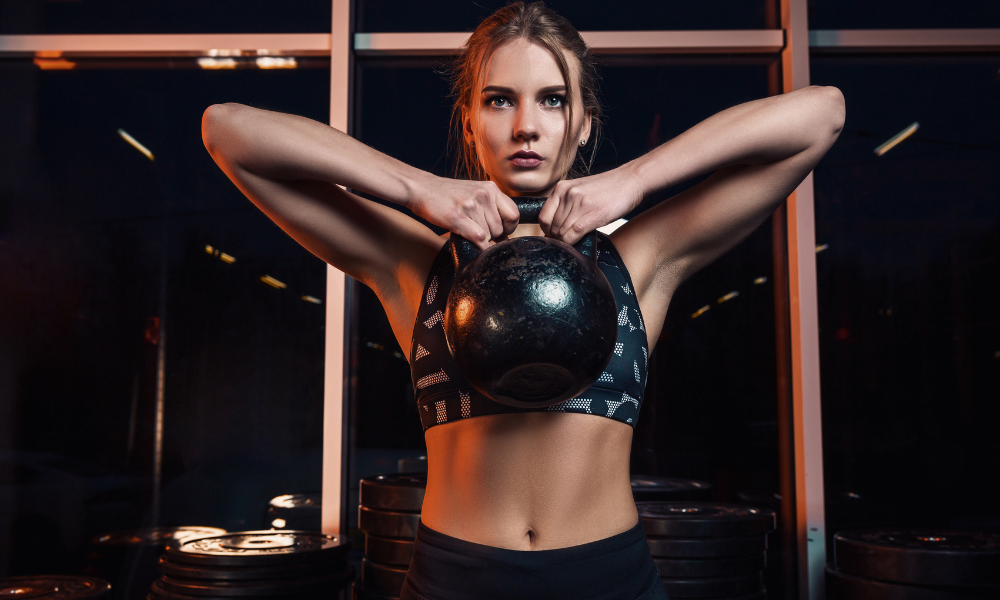 CrossFit is a popular high intensity functional exercise training program. It is an integrated program that draws elements from weightlifting, exercises, and gymnastics leading to an exercise routine. It is important to understand what it takes to meet fitness objectives through CrossFit. This article will outline the best CrossFit workout program that you can use to succeed and some of the things that you need to know before hitting the gym.
1. Define Your Goals:
It is important to have tangible goals before embarking on CrossFit. Clear goals and objectives will assist in developing an effective workout program specifically for you if you intend on losing weight and also desire to gain muscle mass or increase endurance. This will keep you motivated and in order to monitor how far you have advanced. Ensure that your goals are SMART to keep focused.
2. Start with Proper Warm-Up:
A warm-up is necessary so that you will not incur injury before beginning the real workout. Ensure you spend around ten to fifteen minutes doing some dynamic stretches and light cardio exercises to improve blood circulation and muscle flexibility. It relaxes muscles and joints so as to minimize the possibility of strains and sprains.
3. Master the Fundamental Movements:
These functional movements include squats, presses, and deadlifts commonly associated with CrossFit. It is best to practice some basic movements before moving on to tougher ones. If you're just a starter, seek professional advice so that you can adopt the right posture and form. The key to successfully undertaking CrossFit is learning these movements properly.
4. Embrace Variety:
Workout variations in CrossFit must be present, too. Ensure you spice up your routines by incorporating variety. Vary exercises to challenge your body from all aspects of motion. HIIT involves integrating different movements including burpees, box jumps, kettlebell swings, and rope climbs. It stops your body from becoming immune to one particular regimen hence preventing plateaus.
5. Work on Your Endurance:
Strength and endurance are key requirements to engage in CrossFit. Add cardiovascular exercises such as running, rowing, and cycling for improved stamina. Endurance is one of the critical factors in sustaining the rigorous nature of the CrossFit exercises, some of which must be performed continually.
6. Pay Attention to Nutrition:
Eating right is essential for any cross-fitter's success. Eat lean proteins, complex carbohydrates, and good fats. Remember that hydration is also critical. Sufficient intake of water will help refuel and enable a quick recovery. Ensure you take a meal or shake after you exercise to help regain lost nutrients for the recovery muscles.
7. Set Realistic Expectations:
Growth in CrossFit can be slow. It's tough! You need to set attainable goals and should be patient as instant success may not happen. In addition, success in CrossFit involves a lot of hard work and dedication each day. Take things one day at a time, trusting in the process and enjoying even the little successes as you navigate your journey through adversity.
8. Listen to Your Body:
Cross Fit is that it involves listening to your body. It's also necessary to understand when your body requires some time off even as you push yourself. Include an adequate amount of rest days to avoid overtraining that might cause injuries and burnout. Giving your body this time helps your muscles to recuperate and adapt in order for you to have improved outcomes.
9. Track Your Progress:
Make sure to keep a training log, or use a fitness app that will let you record your workouts and check on your progress. This
will enable you to assess your progress and identify where you still require improvements. In addition, you will be able to tailor your own workout program after analyzing the collected data and thereby optimizing its efficiency.
10. Join a Community:
CrossFit offers a community that is highly positive about one's health and weight, so joining a CrossFit gym could be very good for a person. This will encompass an opportunity to work with experienced coaches, practice partners, and a welcoming milieu. Belonging to a community can help promote your determination and ensure that you do not miss out on exercise sessions.
11. Recovery Is Key:
Most people do not focus on recovery as part of fitness, but it is vital to cross-fit. Schedule in some stretching, foam rolling, and mobility work, so as to ease muscle fatigue and improve range. Other ways of helping muscles recover and reduce injuries could be having massages or the use of different recovery products.
12. Set CrossFit-Related Goals:
On top of general fitness objectives develop some targeted CrossFit objectives. Such things as becoming lighter for certain weightlifting PRs, performing complicated gymnastics elements, or finishing the CrossFit challenge. subsection write an article on effective methods of improving quality of care in hospitals. Subsection write an article on effective methods of improving the quality of care in hospitals You can make your training fun and oriented by establishing certain particular goals.
The final CrossFit workout plan encompasses various movements, sets reasonable targets, emphasizes healthy eating, and places a high value on restoration. Use these tips and strategies to help propel yourself toward victory as you embark on your CrossFit journey. Always begin with the basics, then move on to higher-intensity workouts and listen to your body as you go along. CrossFit is not merely an exercise, but rather a lifestyle, which can change your body into a fit, healthy one. Thus, put on your shoes, take up the challenge, and you will become a leaner, stronger, and more confident person, thanks to the magic of CrossFit.
For Membership Enquiry CLICK HERE
October 26th, 2023 in
Fitness
by In House Blogger Team
Author
The in-house blogger team at Plus Fitness India is very dedicated in their content writing & has always believed in delivering quality content to its members & audience, helping them stay connected with the brand & always keeping them up to the current market trend.
YOU MIGHT BE INTERESTED BY...
STAY INFORMED
Register for regular updates, blogs and Plus Fitness news